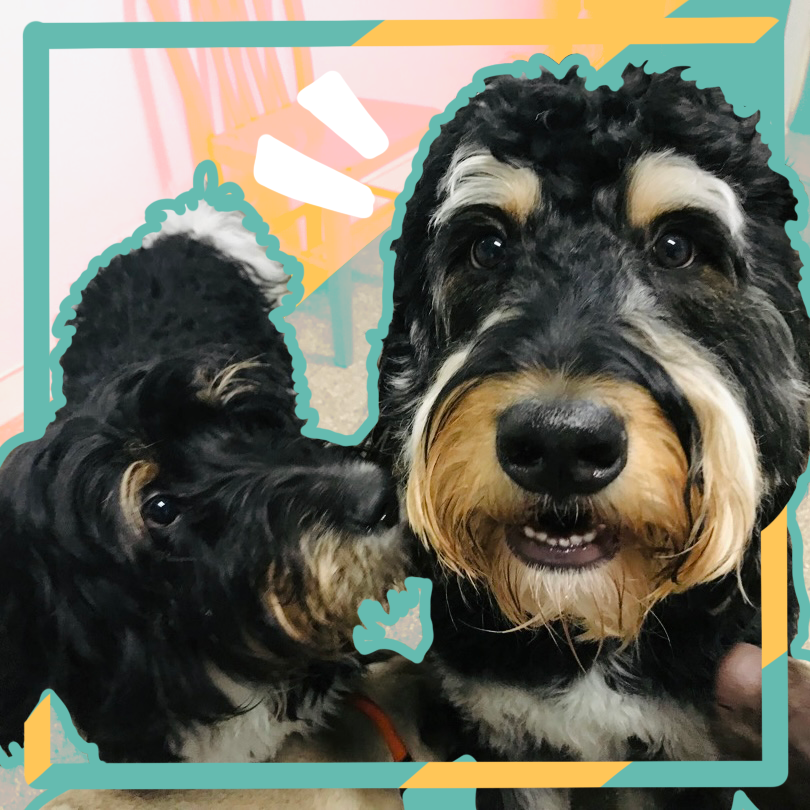 One of the best things about Aeslin is that we consider each other family. Family cares for each other and provides for one another so that everyone can live their best life. It's widely known that the pet industry is full of high turn over rates, low wages, and little to no benefits. To be part of the Aeslin family is not just working at another pet facility. We strive every day to help our team members build lasting careers.
Aeslin is driven by purpose and a clear vision of how we want our family to feel. That's why we pay our staff competitive wages, promote from within, provide health, dental, vision, and life insurance. Soon, we will role out 401k's for our team members as well.
Every day, Aeslin works to be a place where someone who has a passion for dogs can build a career. We pride ourselves on nurturing and encouraging the growth of our team members to better their lives and build a lasting relationship with our customers and their pups. We love being able to offer that as an opportunity to the best of the best in the industry.
Aeslin Pup Hub is rapidly growing and is seeking the best of the best Dog Handlers to join our team! We are seeking amazing, positive, and visionary staff that are eager to join a rapidly growing company! No company is perfect, neither are we. However, we are dedicated to our staff and believe in pouring into our employees who reciprocate the same dedication to our vision.
We have three locations across Chicago. We offer a multitude of services from our doggie daycare, overnight boarding, and pet retail store.
With two more locations slated for next year, we are searching for the BEST of the best. So, if you're work ethic is stellar, your punctuality is always on point and your customer service skills would make any customer feel warm and fuzzy…we want to talk to you!
We employ those who are excited to aid in continuous growth by constantly suggesting new and innovative ways of approaching dog daycare, boarding, and training. We are looking for all shifts which include morning, daytime and evening.
We have a vision of continuing to build a culture where:
The dogs are treated holistically by getting both mental and physical stimulation
All who work for Aeslin Pup Hub are validated, respected, and fulfilled by what they do daily
The customer/dog relationship and bonds are cherished and treated with the highest priority
With each interaction, we are enriching the lives of every dog and dog owner and ultimately, giving back to the community at large.
We are not entitled to anyone's business; we earn it.
Trust and nourishment of customer relationships is what earns the customer's business
We are bringing back real hardcore stellar friendly customer service! It's been absent for a while from many other companies, but we plan to be that change. We cherish our customers, and they feel the love from our company.
Dog Handler Responsibilities:
Work with dogs one on one and in groups for participatory activities and monitoring open play.
Implement our daily itinerary with dogs while updating their owners throughout the day.
Maintain cleanliness of all club rooms, ensuring a healthy and clean environment for our club pups (cleanliness is next to dogliness!)
Grow and become a part of our family by helping to shape, mold, and build the brand.
This position is a very physical position. So, you must be able to stand on your feet and move around for hours. This position is not for the faint of heart. It's very hard work…but the puppy kisses make it all worth it!
No Open Positions.
Continue to check back for more job openings!