Aeslin believes a pup should have a well-rounded, structured day so that they can leave doggy daycare feeling refreshed. We pay attention to every detail that goes into your dog's day, which is filled with training, open-play, outdoor walks, potty breaks, meals, and uncrated naps throughout the day.
Each day follows a strict itinerary since pups thrive on routine. After a few visits, your pup will know which activities are coming up, so they will naturally be able to excel in our loving and structured daycare environment. This results in a well-balanced pup that has been mentally and physically active throughout the day in addition to self regulated uncrated naps. Even better, you will get updates throughout the day about your pup's activities and pictures of them making friends and showing off their training skills. Your pet will interact with other dogs while taking part in daily activities that help them develop their social behavioral skills which will help them have more successful interactions at Aeslin, dog parks, dog training sessions, your home, and anywhere else you take your pup.
Once you pick up your pup after work or school, you can go home with a pup that is ready for dinner and bedtime. How does that sound for your busy schedule? Now you and your pup can enjoy a relaxing night-in cuddling on the couch.
Current Vaccinations (Distemper, Rabies, Parvovirus, Bordetella) 
Negative Fecal Exam for Intestinal Parasites (within the last 12 months) 
Proof of Current City Registration (only for Chicago Residents-click below to purchase)* 

*NOTE: The City Clerk's Office has a glitch on their website. As a workaround, they have informed us of the following: when registering a pup whose rabies vaccination expires within less than a year from today's date,

enter the rabies expiration date as a year from today's date instead of the actual expiration.

Otherwise, the registration won't submit. 

Example: If you purchase the City Sticker today on 11/05/20 and your pup's rabies expires on 02/20/21, enter 11/05/21 as the expiration date instead of 02/20/21. 
To Submit Paper Work:
Attach to Enrollment Form
Fax to 312-585-5563
Email:
Single Dog Pricing
Daily or Package Options
30 Days:

47/day- ($1,410)

40 Days:

46/day- ($1,840)
Two Dog Pricing
Daily or Package Options
Meetings with Your Best Friend
Show Off Your New Haircut
Friends Come in All Sizes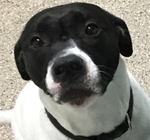 Stephanie I.
"If you are looking for a devoted group of caregivers for your pup, Aeslin Pup Hub is the place! The staff is extremely responsible, caring and responsive to the pups and parents. Our pup loves going to daycare, and I highly recommend Aeslin."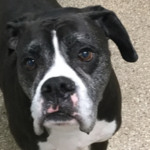 Bryan B.
"Great place, staff is very friendly and knowledgeable. The daycare program is second to none. Their approach and philosophy to dog care leaves my pup tired out every time. And a tired dog is a happy dog! Thanks guys."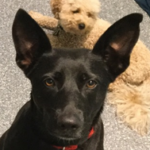 Metala O.
"After a 3 month search for a doggie daycare, we finally found Aeslin. Our puppy practically runs all the way there on daycare days. And on days she can't go, she whines and tries to go in the direction of Aeslin. We get tons of pictures through out the day of Maxine playing, and learning new commands. Sometimes when we go for walks around the neighborhood, some of the other pup parents recognize Maxine from their pictures and stop to say hi. Maxine is a hyper active 1.5 year old, German Shepherd, Husky mix. The best part about daycare days is she comes back home tired, but happy which makes our evenings a little more peaceful. :)"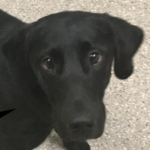 Kyle C.
"Our lab puppy loves Aeslin's day care service. We drop him off...twice a week and he comes home exhausted. He's excited to go there each morning, and Aeslin does a great job of keeping you informed on your dog's activities during the day. They add a bit of training which is a nice perk. The prices are very reasonable as well."

Ruth R.
"We absolutely love Aeslin Pub Hub! Our little guy, Louie, has so much fun going to their facility. They take such great care of him, and it's an excellent way for him to be able to socialize and get some exercise, especially in the colder weather. The staff is so friendly and genuinely cares about all of the pups. We get regular updates through their app with the best pictures; it's so great to see him playing and having fun. We've lived here for 10+ years, and they've been such a welcome addition to the neighborhood!"
Amy H.
"Our pup Barley wouldn't be the same happy and well-adjusted girl without Aeslin. As first-time dog owners, my husband and I sought all the advice we could find to ensure our newly adopted dog had the structure, socialization, food, and toys that she needed to thrive. Leah and her staff quickly became an invaluable resource to my husband and [me], and second family to Barley. Pup Hub daycare is the best in the city. It's very affordable (especially with packages). Groups are small, and the Aeslin team puts in extra effort to ensure a fun and safe environment for the dogs - including daily training sessions...So lucky to have Aeslin in our neighborhood! Can't wait to watch them grow."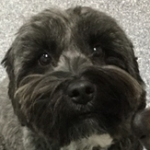 Brian B.
"Our dog hates being away from us for any reason... except for going to Aeslin's doggy daycare. He sprints through the door excited every time. Leah is great with our dog and so flexible with our difficult schedules. The staff is incredibly knowledgable and caring about the dogs. The daily training helps reinforce good behaviors so much more than other daycares that leave the dogs to themselves in an open room."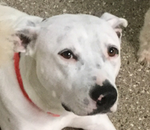 Kathy H.
"We've been taking our dog Penny to Aeslin's Noble Square location for day care twice a week for the past month. Love that place! Penny has a lot of energy & it was negatively impacting our other dog - he was getting sad & hiding b/c she was too high-energy for him. Even taking her there 2x/week has made a huge difference - tired/calm Penny = everyone happy in our home & our other dog is reverting back to his normal, happy self! Aeslin has an app where they report potty & meal breaks, training for the dogs for stuff like stay, touch & recall & send the most hilarious pics twice a day. They seem to group by similar size/temperament & also have nap times (uncrated). And Penny does not come home smelling like dog but they will also bathe/groom your dog if you request it. We can tell she loves day care b/c when we drop her off, she marches right in without looking back!"